Designer: Friedemann Friese
Illustrator: Harald Lieske
Game requirements
# of player: 1 to 2
Age: 10+
Playing time: 30 minutes
Theme of the game
The aliens attack, and only you can defend Earth. Charge your weapons and destroy all aliens, before you lose too much energy! Level by level, danger raises … are you ready to accept the challenges, and win all 9 levels?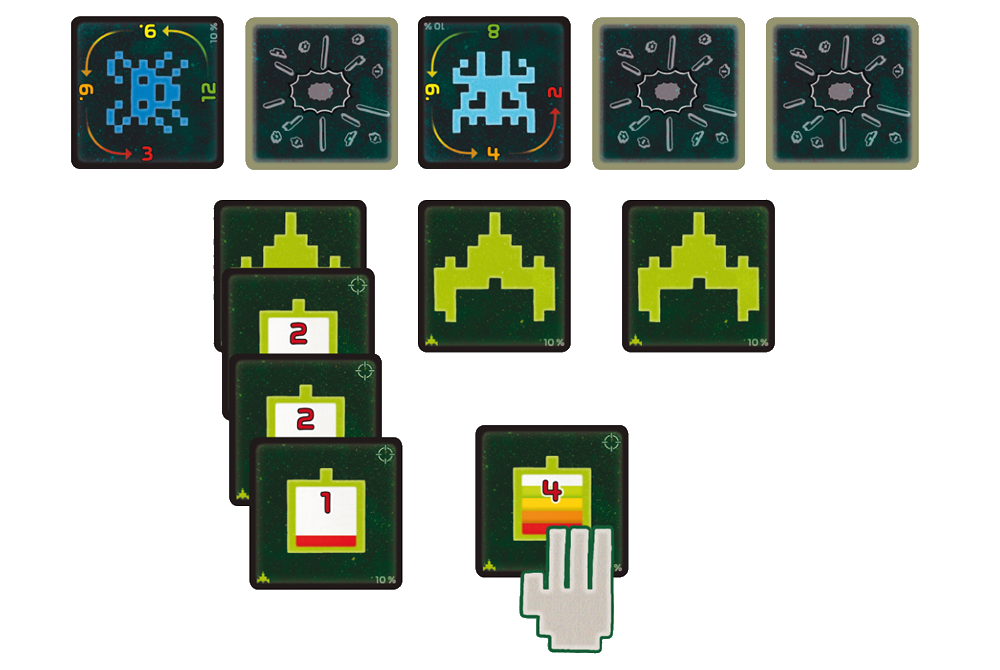 Idea of the game
In each Level of Fire! you fire your weapons at aliens. Your goal is to destroy them all before losing too much energy. If you succeed, continue the game in the next level!
You can play Fire! alone in solo mode, or cooperatively with a friend in team mode.
Fire! uses the Fable Game™ system introduced in Fabled Fruit. With the presorted deck of cards and a rules booklet separated in 9 sections, you will discover all 9 challenging levels step by step. You can reset the game at any time and play it again!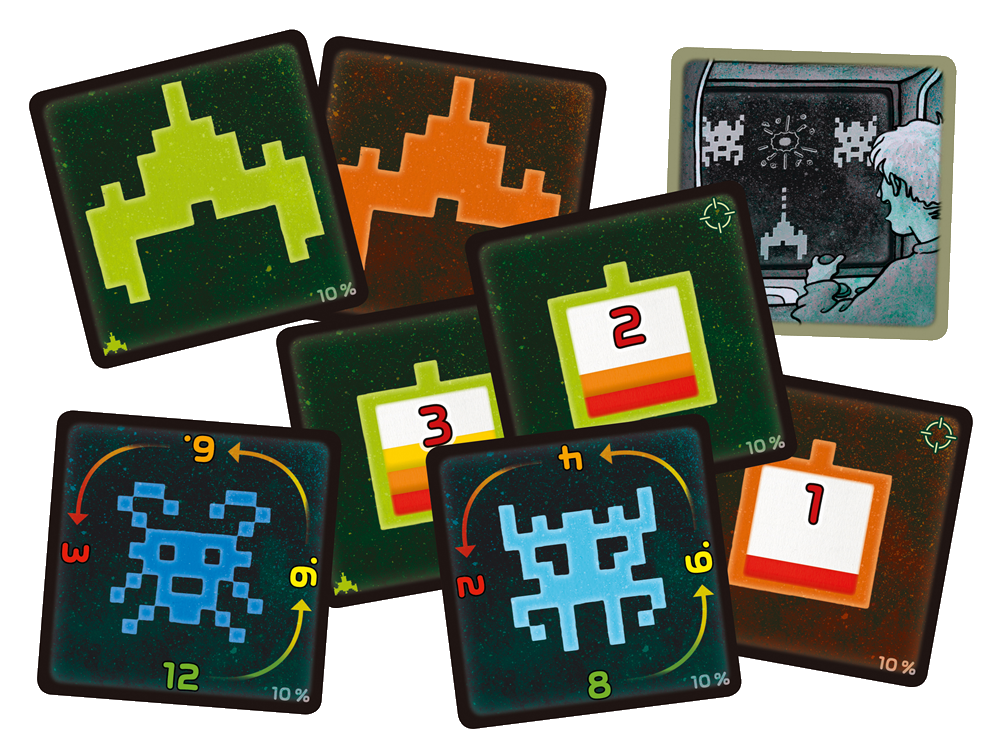 License editions
Further editions of the game have been published by our partners for the following countries / language areas: